Written by Colleen Russell, Director of SEO, Social Media Marketing, and User Experience at LiveEdit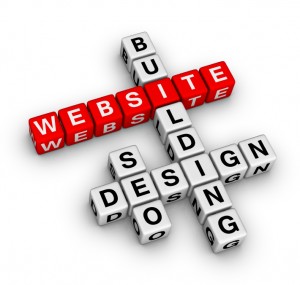 Website design trends in recent years have gravitated toward sharp, clean lines that make heavy use of eye-catching imagery with very little--if any--copy. The reason is pretty obvious. Graphics are HOT, and according to the old adage, 'a picture says a thousand words.' Unfortunately, while the human eye may indeed read a thousand words from a glance at an image on your homepage, a search engine bot can only read a word or two.
Businesses creating a new website to showcase their brand are often looking for an incredible user experience and competitive SEO. As the Director of both User Experience and SEO for LiveEdit Aurora, a digital marketing company that designs SEO-friendly business websites with a focus on small to medium fitness and wellness companies, I am constantly counseling new business owners to add copy to their homepage, an idea that is almost unanimously rejected at first blush.

Of course, I get it. Having a clunky-feeling 200-word paragraph on your aesthetically-pleasing clean and easy-to-navigate homepage was not part of the vision. And it's not the example set by some of the major players in the industry. Flywheel and Soulcycle have the most minimal of sites out there, and are clearly not starved for traffic. So, what gives? Well, when you look at the seemingly thin-quality on-page optimization of a highly-ranking brand website with a huge advertising budget, it's important to understand that the latter is making up for what the former lacks. Translation: Hundreds of thousands of dollars in brand-building advertising and inbound marketing can certainly trump a website with words on the page.

How Can a Small Business Compete with Big Business SEO
Outranking your competition in the SERPs is a goal accomplished by a long list of tasks, with on-page optimization (and great content) being the first step toward creating a solid foundation. But wait...there's more! It's also important to pay attention to garnering high-quality, relevant links, directory citations, social signals, and maintaining accurate, consistent information across the internet. If your business is established with hundreds of inbound links, matching directory citations, a robust content repository in blog format, and an active social network, you may not need homepage content at all. If you're not quite there yet, though, it's a pretty safe bet that a paragraph on your homepage (even if it makes you cringe) is going to be your friend.

What Does LiveEdit Recommend for Strong, SEO-Friendly Homepage Copy?
Don't overthink homepage copy, but do make sure it encompasses the following elements.

Keyword-rich Copywriting
If each page on your site targeted a single keyword, the keyword for your homepage first and foremost would be your business name. A secondary keyword would be your business type (yoga, pilates, gym, massage, spa, etc etc.) Lastly, your city and state. We recommend a paragraph of around 250 words. Play around with your copy so that the saturation (percentage of important keywords to total words on the page) is about 4%.

NAP
Your Business Name, Address, and Phone Number should be prominently displayed in the header or footer of your site. This creates a match with the directory listings you will create, and sends a signal to the search engine bots that the information provided is current and accurate.

Internal Linking
The homepage is the page on your site with the most equity. Internal linking shares that equity with other pages. If, in your paragraph, you reference your schedule, drop a link to your schedule page. If you are promoting a workshop, link that text to the enrollments page for that workshop. This will give that workshop a higher standing in the SERPs and the power to rank for keywords within the text on that page.
LiveEdit websites integrated with MINDBODY software are created on the exclusive Aurora CMS, an inherently SEO-friendly digital marketing platform that includes a suite of tools for outranking your business competitors. We strive to make you the aesthetically-pleasing site you want while giving you the SEO power that you need. After all, what good is a gorgeous website if no one can find it?