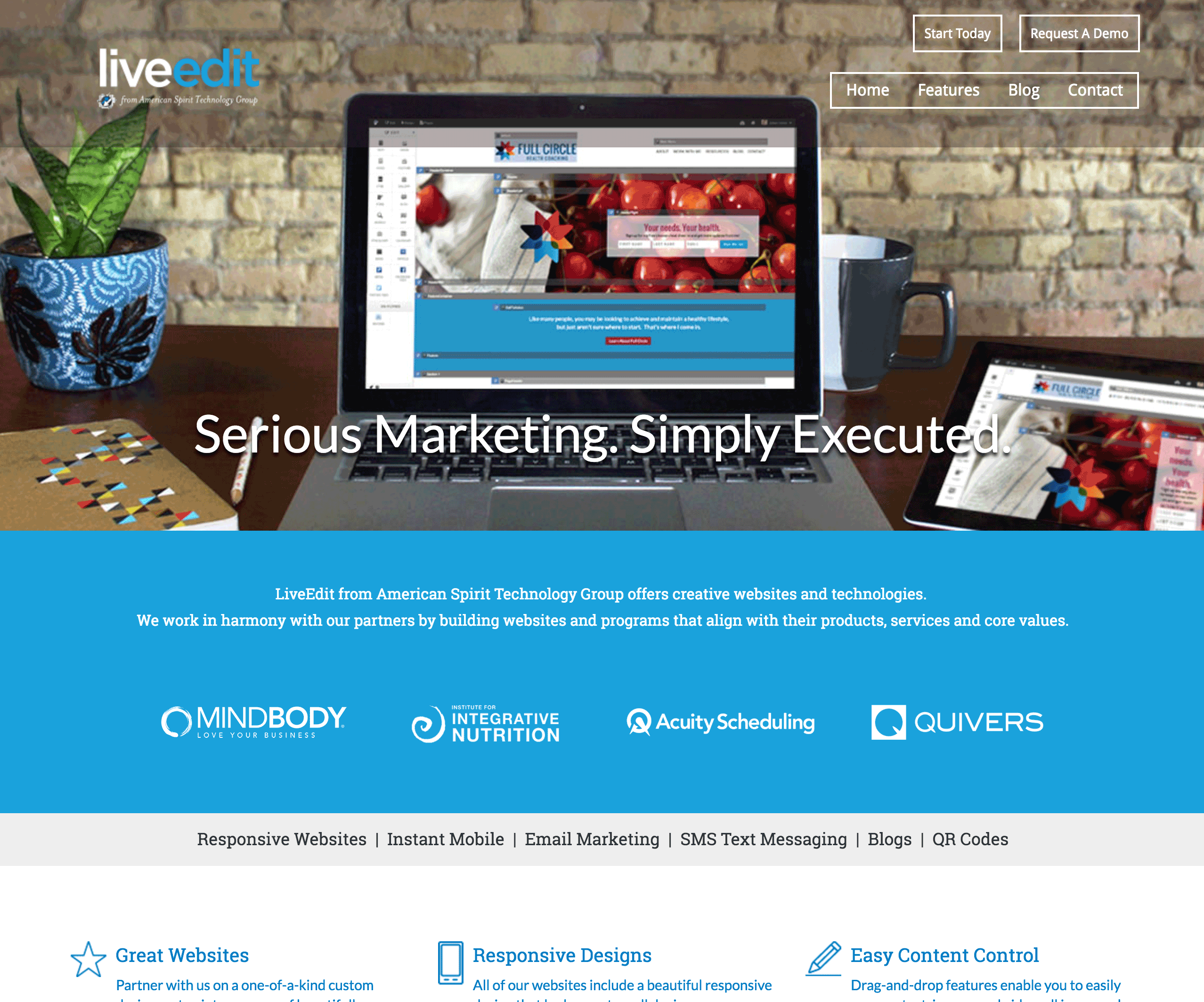 It's plain to see that smartphones aren't going away anytime soon. They've become such a part of our society that you'll find one in almost every purse, backpack or pocket you come across. And with millions of people relying on them daily as vital sources of information and entertainment, having a strong mobile presence is key. In fact, according to reports, about 56 percent of traffic to leading US websites is coming from mobile devices.

But, that jump in mobile usage has caused a shift in the way we view websites and digital content. Suddenly older websites aren't as fun to look at as they might have been before.


The solution: responsive web design.
A responsive website simply means that your site will look great on ANY device… a laptop, tablet or smartphone. Your website's content and layout automatically adjusts to fit the screen it's being displayed on. Voila! No more swiping, zooming or pinching!

To make things even better, there's no need for a separate mobile website to cater to small devices either. Everything is controlled from one central location with no duplicate content or extra pages. One piece of content rules all devices!

Besides the epic jump in user experience, your website's SEO will also reap the benefits of a responsive website. As of 2014, Google recommends the industry best practice of responsive web design and it will penalize non-mobile friendly sites in rank. You can test your website on Google's Mobile Friendly Testing tool to see how your site stacks up!

No matter what type of business you have or even the audience you're trying to reach, a responsive website is a no-brainer! It's an amazing experience for your customers and a simplistic approach for you. Responsive design isn't a fad, it's here to stay!