What is a CTA (call-to-action)?
It's simply that - a call of action you're making to a prospective client. You're asking them to do something like click, signup, buy, learn more and the list goes on. So what does it take to get your call to action button noticed (and more importantly clicked) on your website?
---
Here are 3 tips on crafting the perfect CTA on your website:
Use action words to tell the reader what to do or what they'll receive.
Keep your language interesting, but concise. Limit words on your CTA button to four or five words. "Claim your offer," "Get a FREE trial," and "Reserve your spot" are all great examples.


You want people to click on them, so make your CTAs noticeable!
Making sure that your customers can find your CTAs on your website is one of the first keys to getting them to click on them. Keep them towards the top of the page where they are more likely to be seen, use bright colors and contrasting bold text. Photos and icons are also a great way to add visual interest!



Create urgency.


Convince your customer that the clock is ticking on your amazing offer and it won't be around forever! Use words like "now," "today," or "immediately."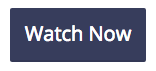 Keeping these simple things in mind when creating your call-to-actions can make a world of difference! Don't be afraid to try something new in your CTAs, if it isn't as effective as you'd like, you can always change it.


You can do this!